You enjoy wine, you may even collect a few bottles to share with friends on special days. But if you're not ordering your BC wine directly from the winery, you're probably missing out on some key advantages.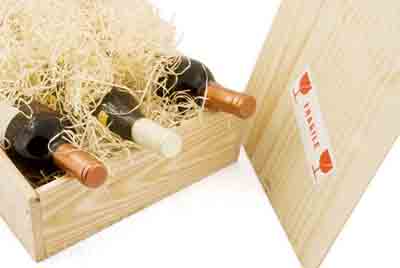 But if you're looking to buy wine made in a BC winery, it's best to get on the web site or pick up the phone and order direct. And have it shipped directly to your home or work. Here's why:
Selection:

There's not too many retail operations that can carry the entire line-up from any particular winery. On the winery's website, you can browse through current selections, back vintages, different size bottles, limited production labels and other special items. Often, some wines are only offered to customers on the winery mailing list. At the winery or on their website, there's less chance of missing out on your favourite label.
Price: Private stores will be a little more than the winery. That little extra gives you their expertise, unbiased opinion and other guidance. Government stores will be the same price as the wineries. But most wineries will have some special discounts and deals that will make visiting their websites worth the effort. Many add free or reduced shipping at varied pricing thresholds.
Product Integrity: Can you guarantee your local outlet stores its products as well as the winery does? If so, great! But you can be assured wineries take extra care and attention when it comes to handling their own packaged product. Their reputation is on the line.
Support:

People talk a lot about supporting the small business, the mom and pop shop or the local start-up. This is one way you can act on that talk. Your cash stays local and helps further development of the wine country community.
In the case of our brand, Black Cloud, our modest production makes it difficult to distribute through traditional sales channels. Most of our sales are through individuals who have signed up for our quarterly newsletter, social media exchanges and word-of-mouth. Only producing Pinot Noir makes us a niche wine. Through our Cloudy club, members can find various vintages and different sized bottles. And anywhere in BC, we ship for free on orders over $25.